May 31, 2011
From the Dean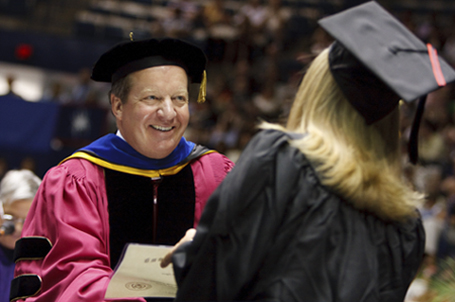 Dear Friends,


It's hard to believe that this is my last e-newsletter. You'll receive your next correspondence from the School of Arts & Sciences' incoming dean, Dr. Kathleen Skerrett. who starts July 1st. If you would like to learn more about Dr. Skerrett, I invite you to read a feature story about her that was published online shortly after she was named the school's next dean. There will be many opportunities over the coming year for alumni to meet the dean and learn more about her aspirations for the school.
For me, it was bittersweet to shake the hands of this year's liberal arts graduates at Commencement. Over the decade I've served as dean, I've shaken over 5,000 hands, seeing as many Arts & Sciences graduates go out into the world to make their mark. There is something about looking at all of them as they walk across the stage and knowing, really knowing, that their liberal arts education at Richmond has prepared them for a lifetime of service and accomplishment.  
At the end of June, I begin a year's sabbatical. I'll spend the year reintroducing myself to some of my favorite texts and becoming acquainted with a great deal of new reading material—research that wasn't available the last time I was in the classroom. In the field of child psychology, a lot has happened since I last taught. Being dean of the School of Arts & Sciences for so long allowed me to see the bigger picture; now I find myself invigorated and ready to set out on more focused study and the opportunity to promote student learning more directly. 
For those of you who would like to remain in touch, I'll continue to check my Richmond e-mail account while I'm away, and when I return to campus during the 2012-13 academic year, be sure to stop by and say hello in person. I'll just be in a different building and definitely without the tie.
Until then,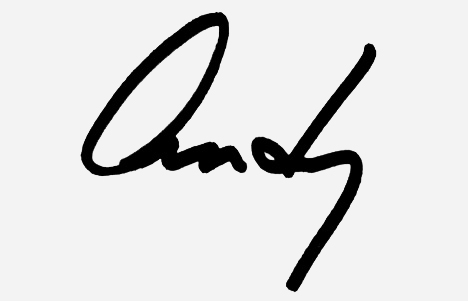 Andrew Newcomb
Dean, School of Arts & Sciences
Recent Grads and Alumni News