Ever since her childhood on the beaches of the Jersey shore, Chelsea Eareckson, '19, has loved the ocean. Today, as climate change threatens the fragile balance of many of the ocean's ecosystems, Eareckson, a double major in leadership studies and biology, is on a mission to help restore the ocean and promote conservation.
"The ocean existed before us and will continue to exist after we are gone; as a result, we often think that nothing we can do will cause serious harm to its ecosystems. However, my experiences at Mote Lab have shown me that the ocean is not too big to fail," says Eareckson.
Mote Lab is the Mote Marine Laboratory in the Florida Keys, where Eareckson, a Science Leadership Scholar, is completing her Jepson Internship. This summer, Eareckson is spearheading a research project to learn about sea sponges in the changing ocean environment. The project is part of a National Science Foundation RAPID grant Eareckson's research advisor Dr. Malcom Hill received.
"Because the health of coral reefs is dependent on the health and abundance of sea sponges, understanding what factors impact the survival of sea sponges in the Keys is crucial to understand what impacts reef health as a whole," explains Eareckson.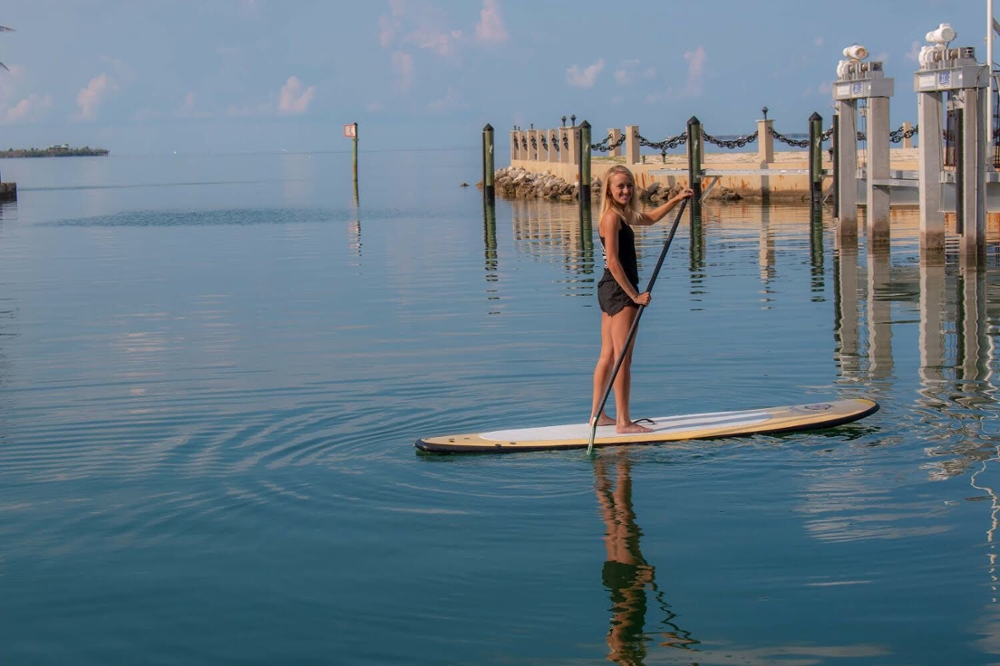 Every morning, Eareckson paddles into the mangrove flats of the Keys to survey the sponge Ircinia campana, one of the largest sponges in the flats. Eareckson explains that because of its size, it was one of the most impacted populations during and after Hurricane Irma.
"We know that the sponge flats were greatly affected by the Hurricane Irma, but our research will be the first data to investigate exactly how a category 4 tropical storm impacts sponge survival," says Eareckson.
When Eareckson finds an Ircinia campana sponge, she geotags its using a Garmin device and measures its height and width. She and the other researchers at Mote Lab will use this data to create a geographic map of the size distribution and sponge frequency of Ircinia campana sponges in the flats.
"The information we are collecting by regarding sponge size, frequency, and distribution will help us understand what factors increase sponge survival rates in harrowing conditions like those endured by these flats in the 2017 storm," says Eareckson.
Eareckson's work contributes to a fuller picture of the effects of climate change on marine populations so that scientists can work to increase the survival rates of marine life and maintain the delicate balance of the ocean's ecosystems.
"When we overfish, pollute, and take advantage of its resources, we can completely alter that balance and cause entire ecosystems to collapse," says Eareckson. "Ethical and adaptive leadership is the key to successful conservation and the betterment of society in the age of climate change."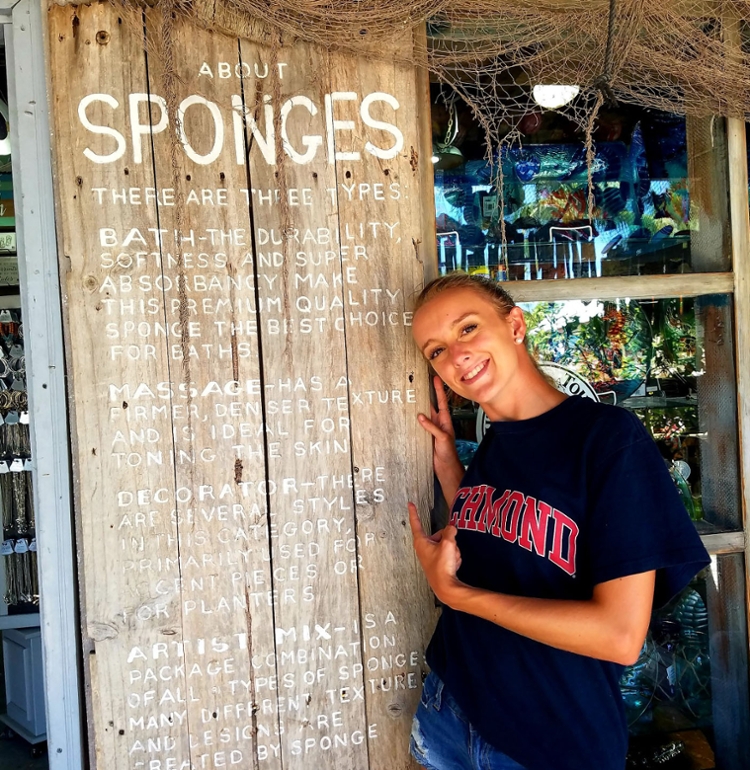 Eareckson plans to apply to marine biology and ocean conversation graduate programs. She's already ahead of many of her peers in having hands-on research experience as an undergraduate student.
In spite of the serious threats to oceans today, Eareckson remains hopeful.
"There are no limits to the change a successful, ethical leader can accomplish when that leader is armed with principled science," she says.