News and Events at Boatwright Library

March 27, 2015
Celebrating Spring:
Rare Books & Special Collections
As the trees are budding and the first daffodils have bloomed, we look forward to the return of spring and warmer weather.  Here are some of our favorite books from the collection that help us celebrate the season.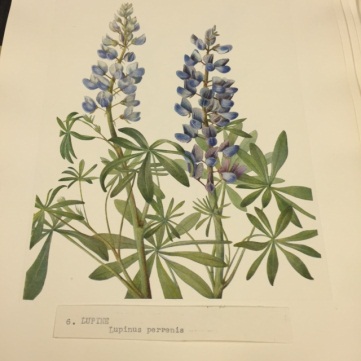 North American Wild Flowers offers a portfolio of 400 illustrations done by Mary Vaux Walcott.  After receiving a gift of watercolor paints at age eight, Walcott began painting nature, especially during summers spent in the Canadian Rockies.  She married Charles Walcott, who at the time was the secretary of the Smithsonian Institution, and they continued the trips to complete geological and botanical studies.  In 1925, the Smithsonian published this five-volume set of Mary Walcott's exquisite botanical illustrations.  (Galvin Rare Book Room, QK112 .W3 1925)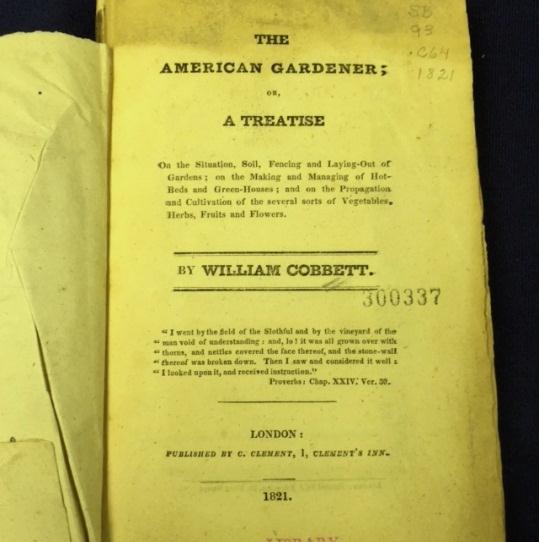 Born in 1763 into a farming family, William Cobbett led an interesting career as a pamphleteer who fought against the transformation of rural society by the growth of the Industrial Revolution.  Nostalgic for an earlier rural England, his scathing political commentaries often led to controversy and lawsuits, and twice, to his fleeing to the United States for several years.  In addition to his political writings, however, he also wrote several works celebrating the rural life, including Rural Roads, Cottage Economy, and The American Gardener.
Other celebrations during spring include Women's History Month (March) and National Poetry Month (April).  Come browse our works examining the women's suffrage movement or some of our favorite female authors.  Explore poetry and see which copies in our collection have been signed by the author. Make sure to visit our exhibit, located on the first floor of Boatwright, on our Beautiful Books, which will be available through April!

-Lynda Kachurek, Head, Rare Books & Special Collections


Promoting Faculty Research
For many years, the university libraries have archived faculty research by purchasing two copies of faculty-authored books and subscribing to journals where faculty members publish. Currently, all faculty-authored books are featured in a special display on the first floor  of Boatwright Library.  Prospective student tours pass by the display as they visit the library and current students frequently browse the collection. Display copies cannot be checked out, but circulating copies are available in the stacks on Basement Levels 1 and 2. In addition to the book display, plans are underway to install large monitors in the display area where library visitors can browse digital materials in the UR Scholarship Repository or view art and performance work by faculty. The library also promotes faculty research through the Podcasts@Boatwright Series and provides space for Faculty Talks@Boatwright.  If you have additional ideas for faculty research promotion, contact Lucretia McCulley, Head Scholarly Communications.