UR professor explores music in 19th century magic shows; awarded grant to study in Denmark
July 14, 2017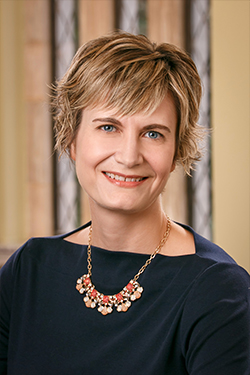 University of Richmond musicology professor Jessie Fillerup has been awarded a fellowship from the University of Aarhus in Denmark for her research into the use of music in 19th-century European and North American theatrical magic shows.
Her project, "Enchanted: Music and Conjuring in the Long 19th Century," explores the function of music in magic shows and the musical styles and performers that they featured. During her two-year fellowship, she also plans to use the historical evidence she gathers to examine the conjurer figure in opera and ballet.
"I'm interested in how we can interpret these characters given a little more historical knowledge," Fillerup said. "Music was a pervasive feature in theatrical magic shows but little has been written about it."
Her work on theatrical magic shows provides further evidence of the fluid boundaries between different kinds of musical entertainment. A piece that flopped in one performance venue might find new life in a magic act.
She recently finished writing her first book on French composer Maurice Ravel, called "Magician of Sound: Ravel and the Aesthetics of Illusion."
There are 12-15 humanities and science fellows a year who are accepted into the Aarhus Institute of Advanced Studies, an independent institute initiated by Aarhus University. She will complete the majority of her research at the institute.
Fillerup has taught at the university since 2011. She earned her undergraduate and master's degrees from the University of Arizona and Ph.D. from the University of Kansas.
# # #