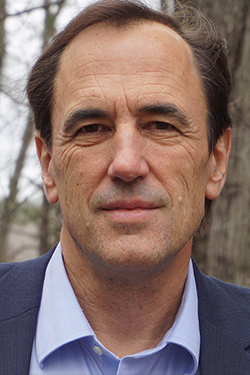 The University of Richmond School of Law will host author Jeff Goodell in a discussion of his book, "The Water Will Come," Tuesday, Jan. 30, at noon in the Moot Courtroom.
A contributing editor to Rolling Stone magazine, Goodell is known for his reporting and writing on energy and environmental issues.
"The Water Will Come" tells the story of rising seas and sinking cities due to climate change, profiling cities such as New York, Miami, Venice and Norfolk, Virginia. The book was named a The New York Times Critics' Top Book of 2017 and one of The Washington Post's 50 Notable Works of Nonfiction in 2017.
"Sea level rise threatens to reshape our coastlines here in Virginia and all over the world with massive impacts on coastal populations, infrastructure and economies," said Noah Sachs, professor of law and director of the Merhige Center. "We are thrilled to host this talk by Jeff Goodell, one of the world's experts on the sea level rise problem and potential solutions."
The event, sponsored by the law school's Merhige Center for Environmental Studies, is free and open to the public. A book sale and signing will follow.
###