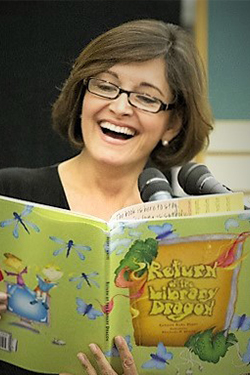 University of Richmond will host Carmen Agra Deedy, an award-winning children's author, to speak about common challenges of achieving childhood literacy. This event will be held Wednesday, Feb. 21 at 5:30 p.m. in Tyler Haynes Commons, Alice Haynes Room.
"Words Hard Won," will explore the variety of challenges that can limit a child's ability to become literate as well as celebrate the ways that these challenges can be overcome.
Deedy is the author of 11 children's books, which have won numerous awards, and is the host of the Emmy-winning children's program, "Love That Book!" Deedy's narratives, which first appeared on NPR's program, "All Things Considered," are drawn from her childhood experiences as a Cuban refugee living in an Atlanta suburb. Deedy has given lectures at TED and TEDx conferences, The Library of Congress and The National Book Festival.
This event is part of the Graduate Education Speaker Series, which  aims to address topics of interest to current and prospective teachers, school administrators, community leaders and others engaged in the field of education. More information and future events can be found on the SPCS website.
This event is hosted by Boatwright Memorial Library, the Office of International Education, the School of Arts and Sciences and SPCS Graduation Education Program.
A reception and book signing will follow the lecture. The event is free and open to the public.
# # #