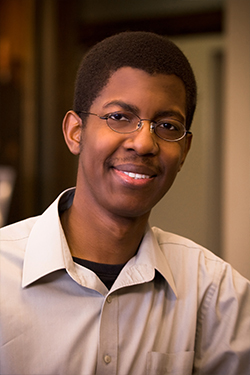 University of Richmond chemistry professor Kelling Donald has been elected to serve as a councilor for the Council on Undergraduate Research, an organization dedicated to increasing both faculty and student participation in undergraduate research at colleges and universities across the country.
"As a councilor in the chemistry division, I will work with other leaders to strengthen the reach and capacity of CUR and provide resources for the undergraduate research community in chemistry," said Donald.
Donald has been honored for his commitment to undergraduate research before. He was named a Henry Dreyfus Teacher-Scholar by the Camille and Henry Dreyfus Foundation of New York in 2016 and University of Richmond Distinguished Educator and an Outstanding Research Mentor in 2014.
"Professor Donald is a personable and passionate teacher," said Patrice Rankine, dean of the School of Arts and Sciences. "CUR will benefit from his expertise, and his role provides an opportunity to share what is happening at UR at a national level, which benefits our current and future students."
Donald will serve from 2018 to 2021.
# # #