University of Richmond Political Science Professor Jenny Pribble Awarded $20,000 Grant for Latin American Politics Project
October 9, 2018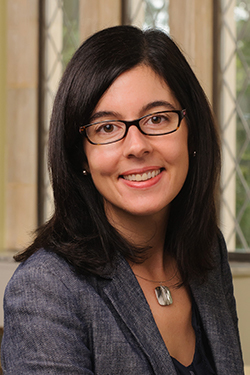 Jenny Pribble, associate professor of political science and global studies at the University of Richmond, is among eight scholars awarded $20,000 from the University of Costa Rica for a project that will advance research on Latin American social policy.
The team will use the grant to expand upon and improve a web portal, which provides a public space for experts to share research and teaching materials. The portal launched in 2016 with support from the Chilean government's Fondecyt grant program.
"The web portal aims to build relationships between scholars and link experts on Latin American social policy to decision makers and the media," said Pribble. "This new grant will strengthen and consolidate a network of scholars from different disciplines, institutions, and countries who all share a commitment to studying social policy formation and change in Latin America."
The grant will also support a co-authored article related to Latin American welfare states and fund a new effort to improve comparative social policy teaching materials for undergraduate and post-graduate classrooms. 
Pribble, an expert on Latin American politics, has taught at Richmond since 2008. She received her master's degree and Ph.D. from the University of North Carolina at Chapel Hill.
# # #