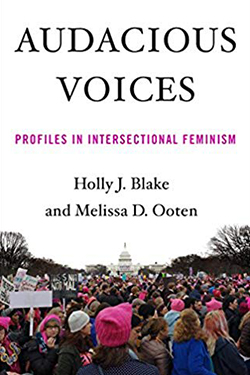 UR graduates, students, faculty, and staff are beginning a yearlong celebration of the WILL* program, highlighting the 40th anniversary of this first of its kind program.
Founded in 1980, WILL* was the first program in the U.S. to combine coursework in what was then called women's studies with internships and leadership opportunities outside of the classroom. In 2004 the academic foundation of the program became women, gender and sexuality studies to capture the diverse work done in the field.
"Studies were showing that self-esteem and self-confidence of women students would plummet in their college years, regardless of their academic performance," said Holly Blake who has been the director of the WILL* program for the last 27 years. "UR responded with an educational program for women unlike any other in the U.S. at that time." 
While the original focus of the Women Involved in Living Learning program was to engage young women, in 2013 WILL became WILL* with the asterisk indicating that the program would be open to transgender and gender non-conforming students. 
Since its inception UR's WILL* program model has been replicated at several public and private universities, including Duke University and University of Cincinnati.
Coinciding with the program's 40th anniversary, is the launch of a new project led by Blake and Melissa Ooten, associate director of WILL*. The two recently edited, Audacious Voices: Profiles in Intersectional Feminism, a collection of 12 WILL* graduates' reflections on the program's impact on their lives.
To expand on the voices from the book, Richmond sound artist, Vaughn Garland, will continue to interview WILL* graduates. The interviews will be an ongoing archive that will be available online.
 "We want to capture, preserve, and share the spirit and power of this feminist educational program," said Ooten. "The students who have been directly impacted by WILL* are the best people to tell its story."
The 40th anniversary kickoff celebration is April 12-13. The Richmond community is invited to a free Brown Bag Lunch Discussion April 12, 12:30 p.m., Tyler Haynes Commons, Room 305.
# # #