UR Professors Receive Funding to Develop Student-Faculty Reading Group Focusing on Frederick Douglass
December 11, 2019
UNIVERSITY OF RICHMOND — Three University of Richmond professors have received grant funding from the Jack Miller Center to support a faculty-student reading group, which will explore the life and scholarly work of Frederick Douglass, a famous intellectual and leader of the abolitionist movement during the 19th century.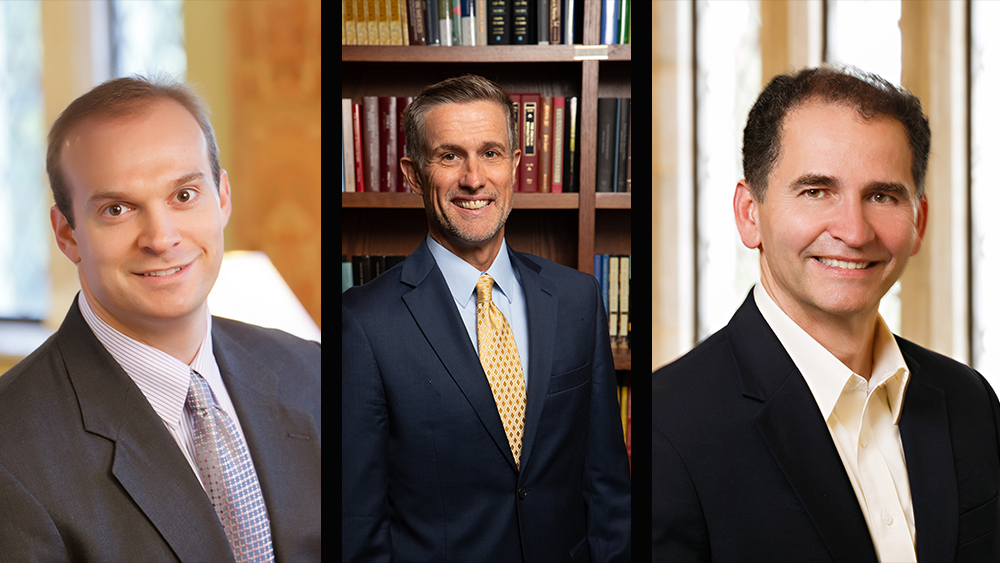 Grant recipients include Associate Professor of Political Science Kevin Cherry, Professor of Leadership Studies Terry Price, and Professor of Political Science  Daniel Palazzolo. 
"By studying Frederick Douglass, students will gain a deeper understanding of America's founding principles and how those principles guided and inspired one of the leading statesman in the history of the United States," said Palazzolo.
Students will also have the opportunity to interact with scholars from across the country and deepen their understanding of Douglass by attending a conference next spring hosted by the Jepson School of Leadership Studies' John Marshall Center for the Study of International Statesmanship. The conference, which is typically held once every three years, will feature a keynote address by David Blight, whose book Frederick Douglass: Prophet of Freedom won a Pulitzer Prize in history this year.
###