UNIVERSITY OF RICHMOND — University of Richmond professors Laura Browder, Tyler and Alice Haynes Professor of American Studies, and Patricia Herrera, associate professor of theatre, have co-curated an exhibition, opening on January 23rd at The Valentine Museum, that explores the history of and the misconceptions about the HIV/AIDS disease in Richmond.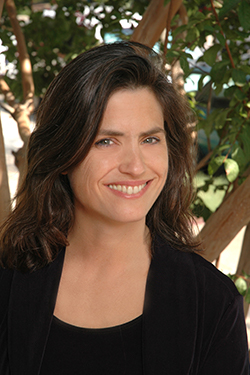 The exhibition, titled "Voices From Richmond's Hidden Epidemic," features personal accounts from 30 individuals about their experiences with HIV/AIDS in Richmond. Each narrative, which appears on plaques below portraits taken by photographer Michael Simon, was collected by Browder and Herrera.
The exhibition offers a nuanced look at the HIV/AIDS crisis through the stories of survivors, caregivers, activists, and healthcare workers on the front lines.
"Richmond has a huge HIV problem that very few people in the city are aware of if they're not directly affected by it," said Herrera. "It is our intention to build on the existing narrative and use art to offer a more representative and nuanced look at the HIV/AIDS crisis in our city."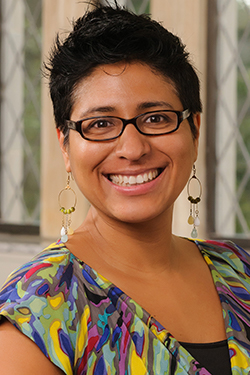 Browder and Herrera also taught a documentary theater class in the fall where UR students, with the guidance of Book Arts Studio Program Director Jen Thomas, assisted  members of a women's HIV/AIDS support group from St. Paul's Baptist Church in creating "cascading books" that will be displayed like a latter-day AIDS quilt in the gallery.
"These books are a colorful centerpiece of the exhibition," said Browder. "They address how this disease has changed relationships, faith, activism, and the role it has played in their legacies. Unlike the AIDS quilt, which was designed to memorialize the dead, these cascading books honor the living."
"Voices From Richmond's Hidden Epidemic" will be on display at The Valentine from Jan. 23 to May 25.
###