University of Richmond History Professor Nicole Sackley Chosen For Highly Selective ACLS Fellowship Program
Sackley will Receive $50,000 to Advance Book Project on the History of Co-ops
April 15, 2020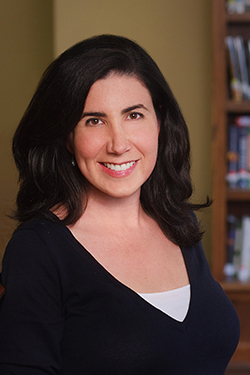 UNIVERSITY OF RICHMOND —Nicole Sackley, associate professor of history and American Studies at the University of Richmond, is one of 81 scholars who make up the 2020 cohort of the American Council for Learned Societies fellowship program, which honors scholars in the humanities and humanistic social sciences who have the potential to make significant contributions to knowledge in their fields. Nearly 1,200 applied. 
As an ACLS Fellow, Sackley will receive a $50,000 stipend to advance her book project, which explores the history of cooperatives in the United States. Specifically, the funding will support 12 months of full-time research on her new book Co-op Capitalism: Cooperatives, International Development, and American Visions of Capitalism in the Twentieth Century.
"During the Cold War, Americans were drawn into a world where governments and citizens navigated ideological poles between capitalism and communism," said Sackley. "From Indian fertilizer plants to Nicaraguan coffee cooperatives, I'm studying how Americans sought to make international cooperatives a new way forward in economic development." 
In addition to her ACLS fellowship, Sackley has also been recently awarded the Mednick Memorial Fellowships Award, as well as grant funding from the Friends of University of Wisconsin-Madison Libraries to support this project.
"These opportunities will enable me to focus my time and energy on exploring how Americans participated in international development and how those developments also shaped U.S. culture and society."
###
Image credit: Special Collections, Honnold/Mudd Library, Claremont College