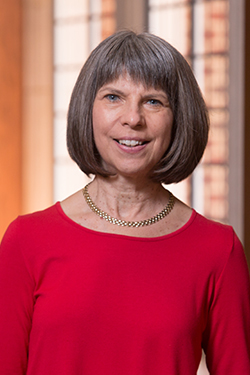 Lucretia McCulley, head of scholarly communications in Boatwright Memorial Library at the University of Richmond, is one of twelve librarians from six colleges who will form the Inclusive Library Instruction Working Group. The Associated Colleges of the South is supporting this initiative, which encourages inclusive teaching strategies and actions for library instruction, with a $33,000 grant.
Represented schools include the University of Richmond, Birmingham-Southern College, Davidson College, Furman University and Washington and Lee. The group's goal is to develop a set of best practices for library instruction that will enable librarians to better serve diverse identities, including race, gender, sexuality and abilities that can be used in any academic library.
"All of our institutions seek to cultivate more diverse and inclusive environments, and library instruction provides an opportunity to use inclusive teaching strategies to improve learning environments for all," said McCulley. "Unfortunately, literature on this issue is sparse, so our project unites librarians to work together and then carry best practices back to our home campuses."
McCulley, who has worked at UR since 1987, provides direction for the library's scholarly communication services, including the University's Scholarship Repository. She also serves as the liaison librarian for the Jepson School of Leadership Studies and the Women, Gender and Sexuality Studies program.
# # #
The primary project lead is Andrea Wright, science outreach librarian and University Copyright Office at Furman University Libraries.