UR Professor Receives International Book Award
August 13, 2019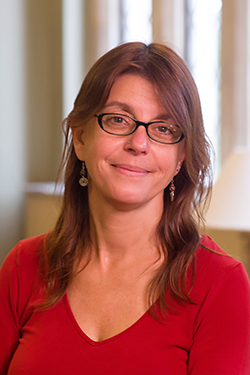 UNIVERSITY OF RICHMOND — Mariela Méndez has received the 2019 Best Critical Monograph Award by the Association for Gender and Sexuality Studies for her book, Crónicas Travestis: The Transgressive Journalism of Alfonsina Storni, Clarice Lispector and María Moreno. Méndez is an associate professor of Latin American, Latino, and Iberian Studies, and Women, Gender, and Sexuality Studies.
An expert on the advocacy of feminist intellectuals in Latin American press of the 19th and 20th centuries, Méndez's Crónicas Travestis explores three influential women writers in South America and the strategies they implemented in order to find and establish their own identity as writers in a time when the literary field was dominated by men.
"While these writers have been studied before, though in other genres, they have never been studied comparatively and never from the theoretical perspective of contemporary queer theory," said Méndez. "I use theories of transvestism to unpack the strategies these women used in the columns they authored to destabilize sex and gender categories."
The Vicoria Urbano Awards are awarded annually by the Association for Gender and Sexuality Studies to three individuals for their academic contributions to gender and sexuality studies in the Hispanic world.
Méndez has taught at the University of Richmond since 2008. Last December she was awarded a grant from the Chilean National Commission on Scientific and Technological Investigation to research feminist contributions in Latin American and American magazines.
###
Founded in 1974 by Costa Rican writer Victoria Urbano, the Association for Gender and Sexuality Studies promotes the dissemination, research, and critical reflection on the cultural productions of the Americas and the Iberian sphere from feminist, gender, sexuality studies and from other categories of analysis relevant to gender and sexuality studies.