UR Law School Awarded $25,000 Grant from Regirer Foundation To Provide Pro Bono Legal Services to Low-Income Seniors
January 16, 2020
UNIVERSITY OF RICHMOND — The Richmond School of Law has been awarded a $25,000 grant from the Regirer Foundation in support of a Medical-Legal Partnership between the University of Richmond School of Law and the Richmond Health and Wellness Program at VCU Health System.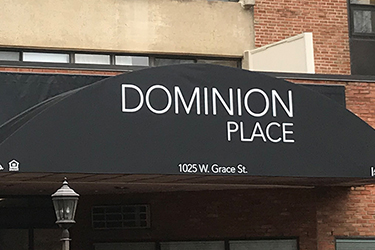 The Medical-Legal Partnership provides medical and social services to about 400 residents at Dominion Place Apartments, an affordable housing facility for seniors or individuals with disabilities living on or below the poverty line.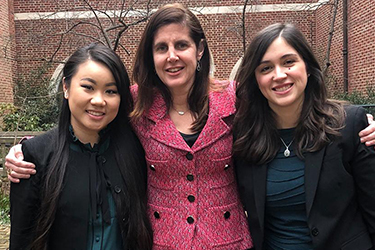 Leigh Melton, a UR law school visiting faculty member who specializes in elder law, will oversee the program and supervise six third-year law students who, along with Richmond area and Legal Aid attorneys, will work with the local communities to provide pro bono legal services.
"Community partnerships of this nature are a hallmark of a Richmond Law education because they provide an opportunity for our curriculum to extend beyond the classroom and for our students to serve the community," said Wendy Perdue, dean of the Richmond School of Law. "The generous support for this partnership will help us continue these important services."
This partnership is one of several examples of the University of Richmond Law School partnering with the Richmond community and is a component of a broader and ongoing medical-legal partnership effort. Richmond law students, under the leadership of Tara Casey, director of the Carrico Center, and in partnership with VCU Health and the Central Virginia Legal Aid Society, also provide free legal services related to housing, family law, public benefits, and other issues at The Health Hub at 25th, located at Nine Mile Road and North 25th Street in Richmond's East End. Learn more at https://bit.ly/2QFjwDG.
###
The Regirer Foundation was established in 2014 by the late Walter W. and Maria Teresa Regirer to provide funding for tax-exempt organizations located in Virginia who provide support to the residents of Greater Richmond and Central Virginia. The Foundation's primary area of focus is serving the needs of the elderly and aging.