Editor's Note: University of Richmond's Commencement has been postponed. In a national response to COVID-19, the Centers for Disease Control has recommended that throughout the United States any gathering consisting of 50 people or more in the next eight weeks be cancelled or postponed. The University will plan to reschedule its Commencement ceremonies later in the year. 
UNIVERSITY OF RICHMOND — The University of Richmond is announcing the speakers for the 2020 commencement ceremonies.
Darren Walker, president of the Ford Foundation, will deliver the main commencement speech during the ceremony May 10 at 2 p.m.
Senator Mark Warner will deliver the commencement address for the Richmond School of Law Ceremony.
Ron Carey, founder and CEO of Tilt Creative + Production, LLC, will deliver the commencement address for the Robins School of Business MBA ceremony.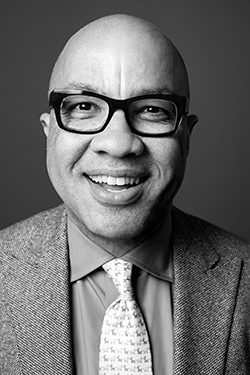 Main Commencement, May 10, 2 p.m., The Robins Center
Darren Walker is president of the Ford Foundation, a $13 billion international social justice philanthropy with offices in the U.S. and ten regions around the globe. He chaired the philanthropy committee that brought a resolution to the city of Detroit's historic bankruptcy and is co-founder and chair of the U.S. Impact Investing Alliance and the Presidents' Council on Disability Inclusion in Philanthropy.
Before joining Ford, Darren was vice president at the Rockefeller Foundation, overseeing global and domestic programs including the Rebuild New Orleans initiative after Hurricane Katrina. He has been included on numerous annual media lists, including TIME's annual 100 Most Influential People in the World, Rolling Stone's 25 People Shaping the Future, Fast Company's Most Creative People in Business, and OUT Magazine's Power 50.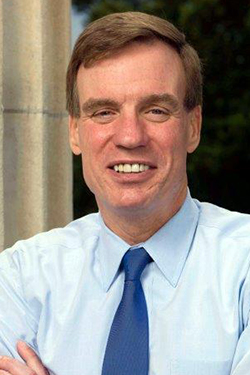 School of Law Commencement, May 9, 2 p.m., The Robins Center
Senator Mark Warner was elected to the U.S. Senate in November 2008 and reelected to a second term in November 2014. He serves on the Senate Finance, Banking, Budget, and Rules Committees as well as the Select Committee on Intelligence, where he is the Vice Chairman. During his time in the Senate, Senator Warner has established himself as a bipartisan leader who has worked with Republicans and Democrats alike to cut red tape, increase government performance and accountability, and promote private sector innovation and job creation.
Senator Warner has been recognized as a national leader in fighting for military men and women and veterans and in working to find bipartisan solutions to address the country's debt and deficit. He served as Governor of Virginia from 2002 to 2006.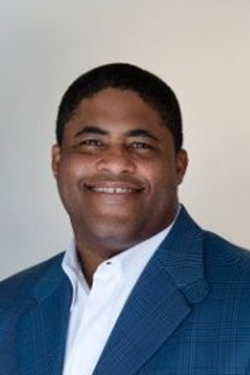 MBA Commencement, May 8, 5:30 p.m., Ukrop Auditorium
Ron Carey is the founder and CEO of Tilt Creative + Production LLC., an award-winning advertising, creative development, and production company in Richmond. Prior to founding Tilt Creative + Production, Carey held positions at Studio Squared, The Martin Agency, and The Richmond Times-Dispatch. Carey is a 2009 graduate of University of Richmond's mini MBA program. Additional details will be available in April.
School of Professional & Continuing Studies Commencement, May 9, 9 a.m., The Robins Center
As part of a long-standing tradition, a graduating student, faculty member, and alumnus will speak at the SPCS graduation ceremony. These speakers will be announced in April.
 ###