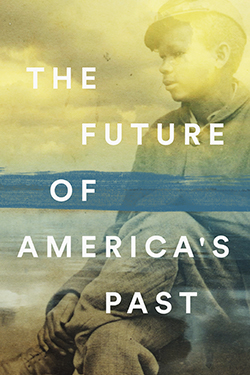 UNIVERSITY OF RICHMOND — The PBS television series The Future of America's Past will feature two University of Richmond faculty in a special segment that explores Richmond, Virginia's experience with the 1918 influenza pandemic.
In this segment, which airs May 8, series host Ed Ayers, University of Richmond Tucker-Boatwright Professor of the Humanities and president emeritus, offers a snapshot view of what Richmond experienced during the 1918-1919 health crisis and makes connections to today's COVID-19 pandemic.
Ayers interviews UR Professor of English Elizabeth Outka, who co-curated The Valentine's 2018-19 exhibit, "Pandemic: Richmond," which included a study of how the city grappled with the 1918-19 crisis — a scourge that killed more than 50 million people worldwide, and more Americans than all 20th- and 21st-century wars combined.
The Future of America's Past is broadcast nationally on PBS members stations, and is streaming on-demand. Season two appeared at the beginning of April. All episodes can be found at futureofamericaspast.com.
# # #