Helicopter rides over glaciers. Hiking up volcanoes. Free falling off a 40-story skyscraper. Maren Miller, '18, a University of Richmond senior and self-proclaimed adrenaline junkie, is having plenty of adventures while completing her Jepson Internship with New Zealand-based PR company Lily & Louis.
"As a Jepson major, I've known for a while that I would need an internship credit as part of my degree. However, I was equally aware that I'm someone who constantly needs traveling in my life, so I realized pretty quickly that an internship abroad was exactly what I wanted," explains Miller.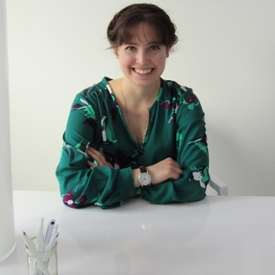 To find her internship, Miller worked through University of Richmond's partnership with International Studies Abroad (ISA), an organization that connects American students with internship opportunities around the world. After Miller's initial application was accepted, she submitted a cover letter, resumé, and information about the type of work she was interested in. From there, Lily & Louis reached out to her to schedule an interview.
"Between my interview and my own research on the company, I became very impressed with Lily & Louis' 'small business, big impact' mentality, along with their emphasis on the importance of crafting a story for the products they represent," says Miller.
At her internship, Miller works on a wide variety of tasks, from cataloging social media and print promotions to drafting press releases, greeting clients, and assisting with event planning.
"One of my favorite things about traveling is seeing how fundamentally similar all humans are to each other," says Miller about working abroad.
As an example Miller describes John Keegan's Five Imperatives of Command, which she describes as "a short yet thorough list of important leadership characteristics specifically targeted to military personnel."
"'Surround yourself with competent staff' and 'lead by example' are important lessons for any workplace, and I've enjoyed seeing how many of my Jepson lessons truly do translate to my international workplace," says Miller.
In her spare time, Miller has explored Hobbiton, the site of the Shire in The Lord of the Rings and The Hobbit movies, and sailed through the caves of Waitomo.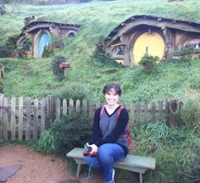 "These caves are the home of a glowworm that nests on the ceiling of the caves and emits a soft, almost blue light," explains Miller. "It was like sailing beneath a star-filled sky."
For Miller, spending the summer working in and exploring New Zealand has been a "wonderful and life-changing experience." She notes that the experience has taught her the importance of having goals rather than a set path, a perspective she is taking with her as she plans for her future.
"There are many boats in the same river, and my time at the University of Richmond has taught me that I can be ready for anything that comes my way."