Thanks to an alumni's fast-moving biotech start-up, one of Boston's major hospitals is now conducting the largest number of on-site COVID-19 tests in New England.
In just three weeks, CEO Dave Raiser, '06, and his team at Aldatu Biosciences developed a test for detecting the virus. A hospital with no capacity for testing was quickly able to check 200 initial samples and now has the ability to test 800 a week.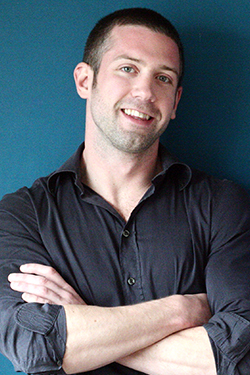 "Accomplishing this feat on this truly remarkable 18-day timeline is all thanks to an incredible coming together of private sector and academic hospital partners, working efficiently and tirelessly to meet a desperate and critical need in a time of crisis," Raiser said in a release.
The test — called PANDAA qDx, or just PANDAA (pronounced like the bear) — has allowed a large Boston-area hospital to provide reliable, same-day results for the first time since the start of the global pandemic. While hospital resources and national supplies for testing become increasingly scarce, Raiser and his team are ramping up their efforts.
The company says it has enough material to create 25,000 test kits and in a few weeks will be able to create as many as 75,000. In addition to testing patients, the kits will allow healthcare workers to be tested frequently on site.
In response to the global pandemic, the FDA authorized the use of unapproved medical products in an emergency. And medical providers can bill the new test to health insurers, including Medicare and Medicaid. 
Raiser and his co-founder, Iain MacLeod, created Aldatu to innovate diagnostic tools that detect early-stage infectious diseases. In 2018, the team was awarded a $3 million contract to expand its ability to diagnose resistance to certain types of antiviral drugs used to treat HIV, so that patients can be matched with the correct drug regimen. Since then, they've worked to expand the company's non-HIV program. From the start, Raiser wanted to develop diagnostics that could apply to a number of highly variable diseases.
While at UR, Raiser studied biology and music before moving on to earn a Ph.D. in genetics from Harvard Medical School in 2015. He co-founded Aldatu in 2014 while still a doctoral student, earning the support of Harvard's Innovation Lab.
Get current information on Covid-19 and the University's response here.