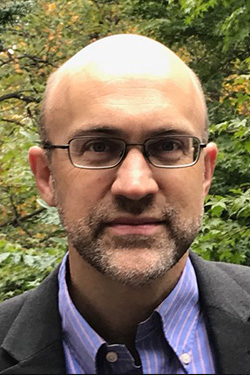 The University of Richmond has announced the selection of Andrew Murphy, professor of political science at Rutgers University–New Brunswick as the Richard L. Morrill Distinguished Chair in Ethics and Democratic Values. The chair is named after former UR president, Chancellor Richard L. Morrill.
"Ethics-training is increasingly important in all careers and professions," said search committee chair and Dean of the Jepson School, Sandra Peart. "The Jepson School, and the University of Richmond as a whole, have already established great strength and breadth in ethics teaching and scholarship. The Morrill Chair will add to our prominence in this field."
In addition to being appointed to the Jepson School, Murphy will offer a public lecture, lead a faculty seminar and explore the relationship between the emergence of religious liberty in England and America during the 17th century and contemporary issues of religion and politics in the United States.
Murphy is the author of multiple books, including "Liberty, Conscience, and Toleration: The Political Thought of William Penn," published by Oxford University Press.
# # #