Renowned Expert on Mass Incarceration to Speak at Law School
September 3, 2019
UNIVERSITY OF RICHMOND — The University of Richmond School of Law will welcome James Forman Jr., a professor at Yale Law, for "Confronting Mass Incarceration," Sept. 12 from 4-5:30 p.m. in the law school's Moot Courtroom.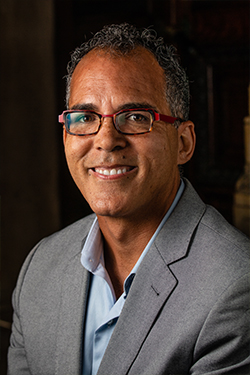 Forman, author of the Pulitzer Prize-winning book Locking Up Our Own: Crime and Punishment in Black America, is this year's Order of the Coif Distinguished Visitor, an academic expert selected each year to visit law school campuses with the goal of fostering an exchange of ideas around topical legal issues.
Forman diagnoses America's criminal justice crisis with both data and human stories. His presentation will tackle questions, including "How did the U.S. come to lock up more of its citizens than any other nation on earth?" and "What can we do to change that?" 
To guide the audience through these questions, he will draw on his life experience as the child of a civil rights leader, public defender, and law professor, with the goal of leaving the audience hopeful, inspired, and armed with concrete ideas for how they themselves can contribute to change.
An introduction and welcome will begin promptly at 4 p.m. by Rodney Robinson, 2019 National Teacher of the Year. A reception and book sale and signing will immediately follow the event.
###