Eco-Friendly Holiday Tips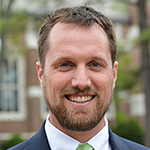 Rob Andrejewski, director of sustainability, can provide tips for ensuring your holiday celebrations are eco-friendly. 
Tips from Andrejewski include: 

Know someone who's hard to shop for? Instead of buying an item for them, give an experience like a ticket to a concert or make a donation to their favorite charity.
Carpool to nearby holiday events. Travel longer distances by bus or train instead of flying.
Buy from local shops, makers, restaurants, and farmers when choosing holiday gifts and snacks.
Pick decorations you'll use over and over again, and consider decorating with live plants.
Choose reusable bags or reusable fabric wrapping for gifts.
Save gift bags and bows to reuse in the future.
Send your guests home with leftovers after holiday meals and parties.
Recycle wrapping paper, envelopes, and cards as long as they are not metallic or glittery.
Check and see if there are tree recycling programs in your area.
Contact Cynthia Price, associate vice president for media and public relations, at cprice2@richmond.edu to connect with Andrejewski.