Masks & Villians
Scott Allison, professor of psychology, is an expert on heroes and can speak to what makes a villian a villian.
More About Scott Allison

Halloween Retail
Tom Arnold, professor of finance, can speak to retail trends during the Halloween season.
More About Tom Arnold

Burial Rituals
Elizabeth Baughan, associate professor of classics and archaeology, studies ancient Mediterranean burial rituals.
Moure About Elizabeth Baughan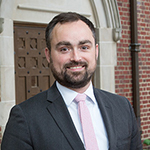 Candy Tax
Hayes Holderness, assistant professor of law and a tax expert, can discuss why certain types of candy is taxed while others are not.
More About Hayes Holderness

Spiders
Jennifer O'Donnell, biology instructor and animal care expert, cares for and studies a variety of tarantulas, including Tarrant, the Spider men's basketball team's live mascot.
More About Jennifer O'Donnell
Zombies
Elizabeth Outka, associate professor of English, investigates the connection between historic plagues and today's zombie craze.
More About Elizabeth Outka

Costume Design
Johann Stegmier, associate professor of theatre, is an expert on costume and makeup design.
More About Johann Stegmier
Witchcraft
Doug Winiarski, professor of religious studies and American studies, explores witch-hunting in the early modern world with his students.
More About Doug Winiarski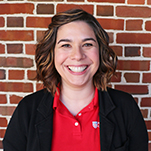 Ghosting
Carrie Hawes, associate director of employer relations, can discuss what 'ghosting' looks like in the professional realm.
More About Carrie Hawes