University of Richmond Experts Share Research, Knowledge, and Helpful Tips Related to COVID-19 
University
of Richmond faculty and staff are available to provide their insight as you continue to cover the COVID-19 pandemic. From mathematical modeling of infectious disease to healthy eating to the economic impact, these experts can add perspective to the news of the day. Contact the
media relations team
to connect with one of these experts today.
Viruses

Eugene Wu, a biology and biochemistry professor, can provide insight on potential anti-virals for COVID-19.
Infectious Disease

Jory Brinkerhoff, a biology professor, can discuss the spread of disease. 
COVID-19 in Latin America

Jenny Pribble, associate professor of political science, can speak to how Latin American countries have responded to COVID-19.
Herd Immunity

Joanna Wares, associate professor of mathematics, can explain herd immunity and when it is effective against disease.
Mathematical Biology

Marcella Torres can discuss the intersections of mathematical and biological sciences relevant to COVID-19.
Modeling Infection Spread
Lester Caudill, professor of mathematics, can provide insight on how math is used to predict disease.
College Enrollment

Vice President for Enrollment Management Stephanie DuPaul, can discuss trends and best practices during COVID-19. 
International Education

Dean of International Education Martha Merritt, can provide prospective on study abroad considerations during a pandemic. 
College Admissions

Associate Vice President and Dean of Admissions Gil Villanueva, can discuss how college admission professionals are adjusting and innovating processes. 
Impact on Retail

Tom Arnold, a finance professor, can discuss COVID-19's impact on retail businesses. 
Economic Impact on Virginia
Randy Raggio, a finance professor, can discuss the statewide economic impacts of COVID-19. 
Economic Assistance

Political scientist Tracy Roof, can discuss how government assistance programs like food stamps impact the economy. 
Impact on Music Industry

Andy McGraw, a music professor and ethnomusicologist, can discuss the pandemic's impact on the music industry. 
Olympics Postponed

Andy Spalding, a law professor and chair of the Olympics Compliance Task Force, can provide insights into the decision to postpone the Olympic Games.  
Judicial Impacts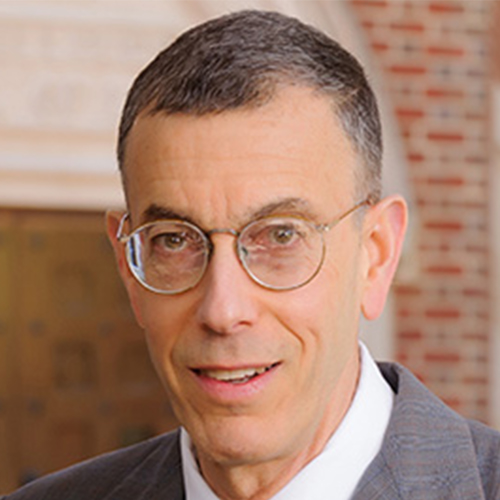 Carl Tobias, a law professor, can provide insight on how COVID-19 is affecting judicial activity.  
Career Advice
Becca Shelton, a UR career advisor, shares advice for those on the hunt for new jobs during COVID-19.
Information Security

Shana Sumpter, director of information security, can provide advice on practicing good cyber hygiene while working remotely and avoiding scams.
Estate Planning

Allison Tait, a law professor who specializes in estate and family law, can discuss why now is the right time to revisit your will.
Social Isolation

Don Forsyth, a social psychologist, shares insight on how to mentally manage social isolation.
Healthy Brains

Kelly Lambert, professor of behavioral neuroscience, can discuss how to keep our brains healthy during uncertain times. 
Healthy Behavior

Camilla Nonterah, a counseling psychologist, can discuss how to manage anxiety and avoid unhealthy behavior during crisis situations. 
Health and Wellness

Sarah Lee, UR health educator, shares tips for sticking with your exercise routines while social distancing. 
Mindfulness

Monti Datta, a political science professor, leads mindfulness initiatives on campus. He shares how our mind can a be tool for stress management during uncertain times.
Emotional Resiliency

Laura Knouse, a psychology professor and clinical psychologist, shares how focusing on daily tasks can help us through uncertain times.
Remote Teaching

Heather Russell, a mathematics professor, reflects on what professors should consider while teaching from home. 
Working from Home

Theran Fisher a talent management professional, provides tips on how to be sucessful at working from home. 
Remote Work Etiquette
Kevin Cruz, a management professor, can provide tips on how to interact with coworkers remotely. 
Pandemics of the Past

David Routt, a history professor, can compare today's COVID-19 pandemic with pandemics of the past. 
Pandemic Literature

Elizabeth Outka, an English professor, can discuss how past pandemics have shaped cultures for years to come. 
Post-Apocalyptic Culture
Kevin Pelletier, associate professor of English, can tell us what we might learn from his post-apocalyptic literature class during an international pandemic. 
Everyday Heroes

Scott Allison, a psychology professor and expert on the heroes journey, can discuss how everyday people step up as heroes during a health crisis.
K-12 Reading Comprehension

Tammy Milby, director of reading, can share how parents can practice reading comprehension skills with their children while social distancing.
Front Lines of Health Care
Rania Kassab Sweis, a medical anthropologist, can compare war time health care and the experiences of health care professionals during a pandemic.